Filtration units for hydraulic oil, lubricating oil and coolant oil. Body is made of Aluminium / steel / cast iron depending on the application. Elements are made of imported media – paper / glass fibre / SS 316, of 3, 5, 10 & 25 micron.
Bypass check valve for safety.
Identical element in performance and fitment. Identical dimensions, depth / number of pleats and media.
In gear box/marine/mobile applications oil splash chokes the breather element. High temperature causes oil to evaporate. The media before the element acts as anti-splash guard, it adsorbs the oil vapour and the droplets return to the tank but allows the air to escape.
Its needed to check if the oil is being filtered as per accepted International norms. Compact unit even hand held equipment with online with read out as per NAS / ISO / Exact Particle count, computer interface.
Very compact, offline, trolley mounted, optimized power consumption design starting with 0.5 hp electric motor and 20 lpm pump to filter your oil and give required oil contamination levels in your hydraulic equipment.
Inline Top openable filter units using Cartridge filters made of 25 / 10 micron wire mesh with flow capacity of 200 lpm.
Very Compact, low water consumption and temperature guarantee.
Air Oil Cooler »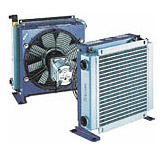 Emmegi fully Imported from Italy state -of the-art air oil coolers with very low power consumption of cooling motor fan.
Offline Cooling Solutions »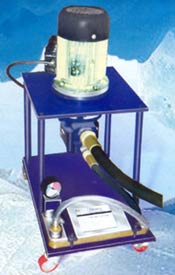 Very compact, offline, trolley mounted, optimized power consumption design starting with 0.5 hp electric motor and 20 lpm pump to cool the oil and give required oil temperature of as low as 40 – 45 C from any higher level.
Equipment for coolant cooling also offered.
Cooling media is water or air
They are used for storage of fluid at a particular pressure. Applications are varied - to increase speed in critical operations, emergency operation, clamping for prolonged periods, counter balancing of load, pulsation dampner in piston pumps.
Bladder accumulator »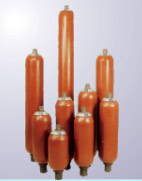 330 bar rating, 0.2 to 55 lt capacity.
Diaphragm Accumulator »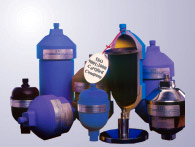 210 bar, 0.1 to to 5 lt capacity.
Piston Accumulator »

Upto 1500 lt capacity and 330 bar.
Equivalent Bladders for all makes of Bladder Accumulator »
We need the approx diameter of the accumulator, length of the bowl and the stem diameter extending from the top of the accumulator to which the bladder is attached.
Oil Level Indicator in Accumulator »
To monitor the volume of oil in the accumulator at the fluid port of the accumulator an equipment consisting of a tube with piston attached to reed switch to sense its position is fitted.
Charging and Repairing of Accumulators »
Replacement of gas fill valve, seal and bladders.
Fitment of Gas fill valve for accumulators where the gas connection is blocked with allen bolt.
Charging Kit for Accumulator »
Used to charge Nitrogen gas to the accumulator, later for checking it and resetting if required.
Safety Block for Accumulator »
Consists of all basic valves to connect accumulator to the circuit.
Automatic Charging/Discharging Block for High Speed Cylinder Operation »
Consists of all valves to connect accumulator to the circuit including the logic to increase cylinder speed using electrically operated valves to give signal to PLC.
Walterschied – German tube fittings
l.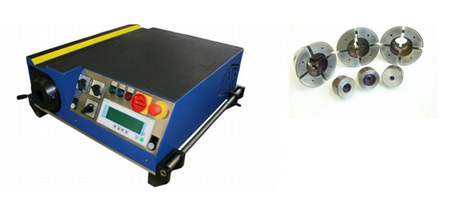 The standard hydraulic pipe in steel or stainless steel is formed in one step with electronic power path controlled FS- Forming Machine. The tools remain the same for stainless & steel tubes reducing cost & time unlike Walform machine.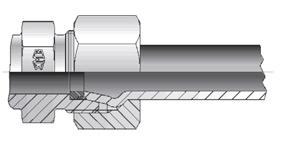 Primary soft sealing & secondary full metallic sealing in cone. The Vulcanized soft seal is bonded on the metallic ring which ensures assembly stop. This dual sealing is resistance to vibration & ensures long life.
Areas needing an expert insight in hydraulics.
Obsolete / Non Standard Hydraulic Units
Technical literature of the product is located inspite of a company having being sold several times [ this is because of our long experience in the field of hydraulics] , equivalent product selected from existing company or taken up for one-off manufacturing.
After detailed study taken up for one-off manufacturing.
This prevents uncontrolled movement due to hose or pipe burst on cylinder which can come down due to gravity. The valve is fitted on the cylinder port on which the line has to be protected.
Zero-leak Poppet Direction Control Valves
Pressure rating 250 bar and flow of 20 lpm .
Multi-flow High Pressure Radial Piston Pump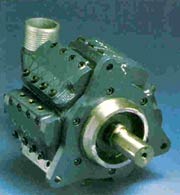 Continuous rating of 350 bar and intermittent of 450 bar with max. flow of 1000 lpm. Maximum rpm of 2800. 1 – 6 outputs.
Pressure Test Units – Minimess Coupling, Test Hose, Pressure Gauge
Suitable for 630 bar for measuring pressure.
Level Gauge – Inbuilt Float Switch and Thermometer

Fitted in tank side wall to show oil level, the inbuilt float fitted with reed switch gives an electrical signal when oil level reaches lower setting alternatively thermometer is fitted to show oil temperature.
Inline Flow Meter & Flow Switch
Flow is measured in the line with analog or digital readout, for higher and lower settable limits signal is generated.
Pressure Transmitter - Vacuum to 600 bar
Electrical signal is given based on the pressure.
Above 1000 lt tank and 50 hp motors entire hydraulics system design and manufacturing.
Large diameter upto 1000 mm

High pressure 1000 bar

Long stroke upto 14 mt cylinders

Stainless Steel material of construction

Repair of Telescopic cylinders

Intensifiers

Hydro-pneumatic cylinders
High Pressure Water Hydraulic Pump
Upto 600 bar.